NET CANADA: "Do Something Retreats" for Young March 20, 2021 11:00 am to 5:00 pm EST [9am-3pm CST]
March 20 @ 9:00 am

-

3:00 pm

CST
NET CANADA: "Do Something Retreats"
for Young Adults, Grade 12 to 30 Years of Age
– March 20, 2021
11:00 am to 5:00 pm EST — [9am-3pm CST]
Who comes to your mind when you think of a young adult who would love to grow in their faith and share it with others?
ATTENTION all Catholic young adults in Grade 12 and up to age 30  . . . Do you think that you would benefit from discerning if God is calling you to serve with NET next year!
An invitation is extended to young adults in Grade 12 to the age of 30 to attend one of the upcoming "Do Something Amazing Retreats"! 
This is a virtual retreat where they will learn what it means to become a NET missionary!
Saturday, March 20th
11:00am to 5pm EST [10am – 4pm CST]
To attend, simply fill out a NET Application at netcanada.ca/apply! Once you send it in, you will be registered and will receive further details!
Thank you in advance for introducing us to the next generation of missionaries!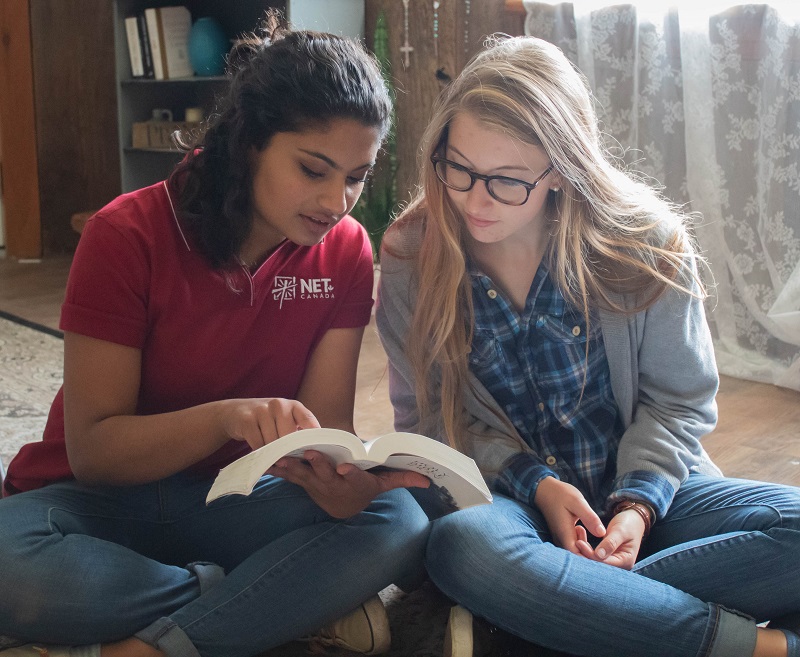 "Serving as a missionary with NET changed the direction of my life. My faith was renewed and transformed by sharing it with youth and with my teammates. Every Catholic is called to evangelize, and NET is an amazing opportunity to share your faith with others and begin living a life full of purpose! It is also a great way to grow your music skills, develop a firm foundation of faith and form lifelong friendships."
Becca Pruner, NET Missionary 2018-20
A "Do Something Amazing Retreat" is a day filled with fun, prayer, information on NET, and next steps for discernment and deepening your faith. It's a taste of what a year with NET Canada would look like!
If you have any questions or would like to chat with a recruiter, please call or text 613-292-9991 or email recruit@netcanada.ca to set up a time to chat! We would be happy to talk with you!
If you know someone who would be a great candidate for NET, please take a moment and share this opportunity with them!
Blessings,
NET Canada
CONTACT US TODAY!
Call or text: 613-292-9991
Related Events